Most of our guests visit the area so they can go see Yellowstone National Park, but they often miss out on some of the amazing features right here in Island Park. This page highlights some of the less known areas in the Island Park area that you can visit without a pass and that are guaranteed to be picture worthy.
Take a canoe, kayak or just a tube and float the Big Spring river. You'll enter the river at the boat ramp and get out at Mack's Inn. This river is very shallow in some area so be sure to wear shoes you can walk in the water with when the boat or tube bottoms out. Usually you wont need to walk more than 50 feet at a time. The water moves slow so expect to spend several hours on the water and to bring plenty of sunblock and beverages. For those that like fishing, you'll find a lot of small trout in the river that usually like to munch on worms. This is the perfect family-friendly Summer activity. 
This beautiful lake is an awesome place to take the family for a day trip or to camp. There is a campground with RV slots and restrooms. There is also a boat launching area if you wanted to bring a small boat or launch canoes to row around the lake. Because of how clear the water is, if you happen to be there when there's no wind, you can see the shadow of your boat on the lake floor and it gives the feeling of floating in mid-air. Often, you'll find eagles in the area and many other beautiful birds.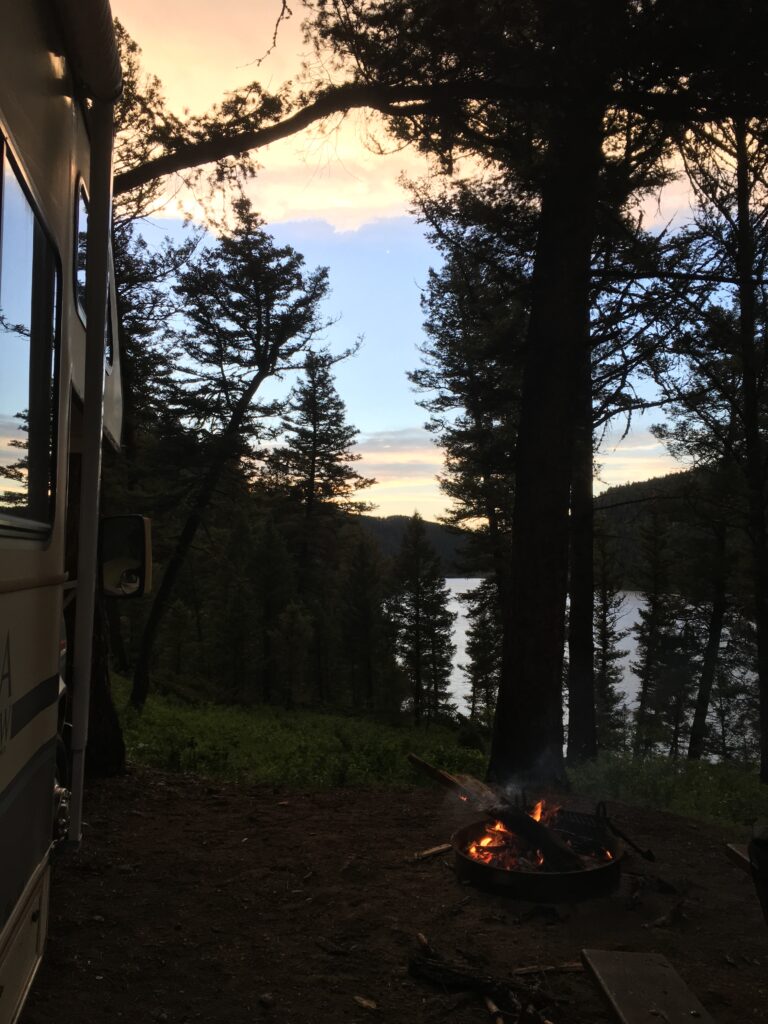 A favorite for our guests that rent ATV's. Mesa falls is a beautiful waterfall that you can drive to and does not require much effort to see but is a great place for the whole family to visit and possibly take a cooler for some lunch.
A cool historical cabin that is located at the top of Big Springs and has a pretty cool history. Johnny was a german cabinet maker that moved to the Island Park area and leased some land from the forest service. The cabin was started in 1932 and was not completed until 1935 but as Johnny's friend circle grew, so did the size of the cabin. What makes the cabin so cool is the unique craftsmanship of the house and the furniture in it. After Johnny's death, the cabin was preserved as a historical place and is now protected and maintained by a non-profit organization.
Sawtell Peak & Mount Two Tops
Both mountains offer incredible views of Island Park and the surrounding areas. Mount two tops will offer a view of both the West Yellowstone area and the Island Park valley. There is a dirt road that leads all the way to the top of Sawtell Peak that can be driven in any car. However, a SUV is recommended as it's a dirt road and may have potholes. Mount Two Tops is accessed by ATV. Stop by one of the local rental shops or visit our other post call "Machine Rentals" to see suggested companies in the area that can help provide machine rentals and maps of how to get to Mount Two Tops.